New World Girls
Our Mission
Our mission is to inspire and encourage all young girls. We achieve this by providing multi-sensory experiences, tools, and techniques with books, eBooks — and soon apps, games and workshops — that give kids a whole new world and a positive, empowering narrative to go with it.
Learn more...
Explore the world of New World Girls. Individually, each girl is very uniquie and highly effective to solve problems, but when they come together and work as a team, they are unstoppable. Their stories and games will inspire our young human girls by giving them tools and insights into their everyday real-world issues.
JOIN US ON FACEBOOK
Be Part of the Magic!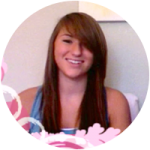 Katherine
Ambassador / NWG
"I have seen all the characters and I have seen all the work. It is really really great stuff!"
JOIN US ON TWITTER
Share your inspiration!